Automate testing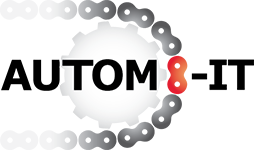 Autom8-IT is a hardware and software testing consultancy company. We develop high-quality software testing tools, additional plug-ins and test components which help our customers in measuring the quality of their ICT-systems before go-live or in other words finding the weakest link. Autom8-IT stands for Automate and Improve Testing.
Software testing tool
Software testing is a very specific ICT-discipline. Through the years we have encountered a wild variety of test templates. Text editor based documents are most of the times the source of test design. Freedom of speech in the text editors make test scripts to not uniformly written and unstructured documents. Consequently, test scripts are badly readible, ambiguous and unclear, leading to delay during test execution and in many cases a test cannot be reproduced or is badly maintainable.
As consultancy company we think software testing has to be more efficient, better structured and must follow a test method! Therefore we decided to develop the Autom8-IT test tool. The bottom of the page lists some important Autom8-IT key features. The right-hand column lists several test plug-ins. The banners just below the menu give an animation of software testing disciplines using Autom8-IT.